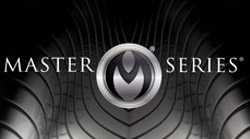 Lock up your partner in a sexy, horizontal stockade! Stretch your lover out on their belly instead of making them stand up or kneel. It's perfect for those who want to combine modern dungeon-style restraint systems and doggy-style penetration! Included with the stockade is a compatible sex machine that attaches to the stockade or can be used manually. The stockade is made out of durable steel and handles rough play and long sessions so you can enjoy it for years to come. The hip/waist cushion is also angled so that there is a posterior tilt! This lifts up the booty and makes hitting that sweet spot (G-spot, A-spot or P-spot) so much easier! Strap them in with all of the 10 nylon straps. There are 2 straps per limb and one for the waist and back. The head hangs over the C-shaped neck rest. Additionally, there are 4 cuff attachment points on each of the limb rests. This stockade is adjustable to accommodate different torso lengths so everyone can enjoy it, nomatter their height.
All of the cushions are plush and padded and covered in vegan friendly, PU leather that is comfortable and easy to clean. Your submissive will be bent over, similar to when they're on a spanking horse, so you can penetrate them in doggy style with your body, hands or the sex machine! The sex machine can be used manually and detached or you can attach it to the machine so it automatically thrusts up to 195 RPM! The dildo is made out of TPE and should only be used with water-based lubricants. The sex machine plugs into the wall so it never runs out of power.
Have your partner lay over the stockade and you can take note of how long their body is compared to the stockade and make adjustments. Once everything is in place, strap them in for a comfortable, cushioned, long session in bondage! You can turn the sex machine on and use lots of lube on that powerful, pounding dildo or you can detach it and use your hands, mouth, body or anything else you desire. Get on the right level and make them give you oral while restrained! You can use a chair to sit in front while you get head and control the pounding dildo at the same time! While they're strapped in they'll be totally at your mercy! Prepare for intense intense scenes you both can thoroughly enjoy!
To clean the stockade and machine, wipe clean with toy cleaner and a damp cloth. To clean the dildo, wash dildo with a toy cleaner and warm water before and after each use. Pat dry and store in a cool, dry location, away from direct sunlight and separated from other toys.
Measurements
: Overall (at smallest adjustable size): 55 inches Length x 27.5 inches Width x 22 inches Height. Dildo: 6.75 inches overall, 5.5 inches insertable, 1.8 inches widest diameter. Thrust length: 2.36 inches. Chin rest adjusts from 11.5 inches to 15.5 inches in height. Arm pads adjust from 19.75 inches to 25.75 inches in width. Torso pad adjusts from 13.5 inches to 16.5 inches in height.Inner thigh pads adjust from 12.75 inches to 15.75 inches in width, and from 7 inches to 12 inches in height. Leg pads adjust from 27.5 inches to 36 inches in width. Sex machine adjusts from 6.25 inches to 22 inches in height.
Materials
: Stockade: Steel, PU leather, ABS plastic. Dildo: TPE
Color
: Stockade: Black, Dildo: Light.
Note
: Use dildo only with water-based lubricants. Chin rest, arm pads, torso pad, and sex machine bracket are all adjustable lengthwise along the main rod. Leg pads are attached to the main arm and are not adjustable.
Key Features:
Horizontal Stockade: This durable steel stockade is oriented so that you or your partner can lay flat on your belly and enjoy the comfortable padding of the PU leather covered cushions while still thoroughly restrained.
Adjustable Length: The stockade adjusts in length to accommodate various torso lengths.
Straps and Attachment Points: There are 10 nylon straps with ABS plastic buckles to restrain the submissive in place. Two straps for each limb, one behind the waist, one behind the neck. Additionally there are 4 steel attachment points where you can attach wrist and ankle cuffs to.
Sex Machine Included: The powerful sex machine is included with a TPE rubber dildo. It can be attached to the stockade or used manually to get a different angle. Thrusts up to 195 times per minute!